Worker Memorial Day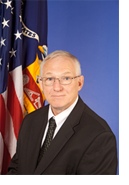 On this Workers' Memorial Day, we pause to remember those who have lost their lives at workplaces in our country, and pledge to make improvements so that workers have a safe and healthy place to work. As we reflect on our efforts to protect the nation's miners, we find a story of many accomplishments but yet more work that clearly needs to be done.
Following implementation of a number of MSHA initiatives in 2009 and 2010, it is clear that progress has been made. The impact inspections of troubled mines and our Pattern of Violations (POV) program aimed at chronic violators have improved compliance and reduced injuries. POV mines identified in screenings have dropped 83% since 2010. We have strengthened worker voice with new training materials, and increased enforcement of worker rights that have resulted in the most temporary reinstatements on behalf of miners in history. Overall compliance with safety and health regulations by mine operators has improved.
Most importantly, 2011 saw the safest year in mining history, with fatal and injury rates at their lowest levels ever. In 2012, fatal and injury rates were even lower, and fiscal year 2013 was the safest fiscal year in history, with the lowest fatal and injury rates and fewest deaths in a fiscal year. However, the last quarter of 2013 did not follow that trend. In that quarter, 15 miners died at US mines. That was a stark reminder that more needs to be done. So far this year there have been 10 deaths - three at coal mines and seven at metal/nonmetal mines.
Our mission at MSHA is implementing the Mine Act to prevent illness as well as injury, and last week was historic in that regard, as we took action to end coal workers' pneumoconiosis, or black lung disease. Since 1968, black lung has caused or contributed to more than 76,000 deaths. Over $45 billion in compensation has been paid for over 200,000 miners afflicted with the disease. A recent 10-year surveillance program by the National Institute for Occupational Safety and Health (NIOSH) identified over 1,000 miners with the disease.
The evidence showed that black lung was far from eliminated, and action was needed. In 2009, MSHA launched a campaign to End Black Lung – Act Now!, which outlined a comprehensive strategy of enhanced enforcement, collaborative outreach, education and training, and rulemaking. The new rule, the centerpiece of that effort, was announced last week at NIOSH offices in Morgantown, West Virginia, with many victims of the disease present.
The rule takes a comprehensive approach to ending the disease that includes: increased sampling by mine operators; use of new technology for real-time sampling results; immediate corrective action when excessive dust levels are found; determination of noncompliance based on a single MSHA sample; and reduced dust standards. These changes were a long time coming, and we expect them to make a big difference in the health of those who choose to make a living in mining.
Workers have a right to a safe and healthy workplace. We owe our miners that much!