U.S. Department of Labor



Mine Safety and Health Administration
201 12th Street South, Suite 401
Arlington, VA 22202-5450
ISSUE DATE: April 24, 2007
PROGRAM INFORMATION BULLETIN NO. P07-10
FROM: KEVIN STRICKLIN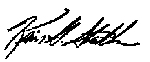 Acting Administrator for
Coal Mine Safety and Health
SUBJECT: Notification of withdrawal of MSHA and NIOSH approval for Mine
Safety Appliances (MSA) Flow-Lite Sampling Pumps
Who needs this information?
Mine Safety and Health Administration (MSHA) enforcement personnel, coal operators, miners' representatives, contractors, and special interest groups.
Why is MSHA issuing this bulletin?
This Program Information Bulletin (PIB) informs the mining industry of the withdrawal of MSHA Approval 2G-3674 and NIOSH Approval TC-74-029 for the MSA products: MSA Flow-Lite and MSA Flow-Lite ET Pro sampling pumps.
What is the background for this withdrawal action?
In the process of MSA correcting the documentation for products they actively sell and support, MSA has requested that MSHA and NIOSH withdraw approvals for products that are obsolete and no longer in use, or for products that are in very limited use. The MSA Flow-Lite pump and the MSA Flow-Lite ET Pro pump have not been manufactured by MSA since 1996. MSA neither manufactures replacement parts for these products, nor is MSA able to maintain the products as approved.
What is the effect of withdrawal of the MSHA approval?
The MSA Flow-Lite and Flow-Lite ET Pro respirable dust sampling pumps cannot be used to collect respirable dust samples to satisfy the requirements of 30 CFR Parts 70, 71 and 90 nor can they be utilized in areas where permissible equipment is required.
Who are the contact persons for this bulletin?
Coal Mine Safety and Health
Division of Health
Robert A. Thaxton, (202) 693-9515
<!a href="mailto:thaxton.robert@dol.gov">thaxton.robert@dol.gov
Is this information bulletin on the Internet?
This PIB may be viewed on the Internet by accessing MSHA's Home Page at http://www.msha.gov and then choosing "Compliance Info" and "Program Information Bulletins."
What is the authority for this bulletin?
30 CFR, Part 18, Part 70, Part 71, Part 74, and Part 90
Who will receive this bulletin?
Program Policy Manual Holders
Miners' Representatives
Mine Operators
Contractors
Special Interest Groups