U.S. Department of Labor



Mine Safety and Health Administration
201 12th Street South, Suite 401
Arlington, VA 22202-5450
ISSUE DATE: June 5, 2009
LAST VALIDATED: 03/31/2021
PROGRAM INFORMATION BULLETIN NO. P09-10
FROM: NEAL H. MERRIFIELD
Acting Administrator for Metal and Nonmetal
Mine Safety and Health
LINDA F. ZEILER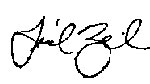 Acting Director of Technical Support
SUBJECT: Re-Issue of P00-11 - Nondestructive Testing of Wire Rope -
Electromagnetic Testing
Scope
This information bulletin applies to metal and nonmetal mine operators and independent contractors.
Purpose
This bulletin alerts the mining industry of the advisability of conducting electromagnetic testing of wire ropes to determine if unsafe conditions are developing.
Information
Sections 56/57.19023(c) of 30 CFR require that every 6 months nondestructive tests be conducted of the active length of each wire rope in service or diameter measurements be made at specified locations. These tests and measurements are intended to identify rope wear and other deterioration so that a wire rope is removed from service before it becomes hazardous to use.
Although the standard does not define nondestructive testing, these tests usually involve a type of electromagnetic testing to detect broken wires or loss of cross-sectional area. Electromagnetic testing can detect internal defects such as corrosion or broken wires, which other methods cannot reliably detect. Also, electromagnetic tests can be used to assess the condition of the entire length of a wire rope. Other measurement techniques can only be used to assess the condition of selected points along the rope. For these reasons, although the Mine Safety and Health Administration (MSHA) standards do not require it, electromagnetic testing of wire rope may be advisable in certain situations to provide timely detection of rope deterioration and allow the rope to be retired before it becomes unsafe.
Background
A hoist rope used in the service shaft of an underground limestone mine recently failed. After the failure, an examination of a section of the rope revealed severe pitting and corrosion in many locations on the inner sections of the wire rope. Prior to the failure, a contractor had measured the rope at various locations in accordance with the requirements of 56/57.19023, and had also conducted destructive pull tests on cutoff sections of the rope every 6 months. Nonetheless, the measurements and testing had failed to detect the deterioration of the rope.
Internet Availability
This PIB may be viewed on the Internet by accessing the MSHA home page at http://www.msha.gov and choosing "Compliance Info" and "Program Information Bulletins."
Authority
Federal Mine Safety and Health Act of 1977; 30 CFR 56/57.19023 and .19024.
Issuing Office and Contact Persons
Mine Safety and Health Enforcement
Rodney Adamson, (202) 693-9549
E-mail: Adamson.Rodney@dol.gov
Technical Support, Approval and Certification Center
Michael P. Snyder, (304) 547-2047
E-mail: snyder.michael@dol.gov
Distribution
MSHA Program Policy Manual Holders
Metal and Nonmetal Mine Operators
Independent Contractors
Special Interest Groups