U.S. Department of Labor



Mine Safety and Health Administration
201 12th Street South, Suite 401
Arlington, VA 22202-5450
ISSUE DATE: September 24, 2009
LAST VALIDATED: 03/31/2021
PROGRAM INFORMATION BULLETIN NO. P09-33
FROM: LINDA F. ZEILER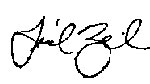 Acting Director of Technical Support
KEVIN G. STRICKLIN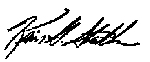 Administrator for
Coal Mine Safety and Health
SUBJECT: Effects of PVC Cement Vapors on Handheld Gas Detectors
Scope
This Program Information Bulletin (PIB) applies to coal mine operators and independent contractors.
Purpose
This PIB alerts the mining industry to the potential for false or elevated methane and carbon monoxide readings caused by curing PVC cement vapors when using handheld gas detectors.
Information
Adequate seals are crucial to improve protection for miners from explosions and prevent potentially explosive or toxic gasses from migrating into active working areas of underground coal mines. The Mine Safety and Health Administration (MSHA) issued an ETS on sealing abandoned areas on May 22, 2007 (72 F.R. 28796), and a final rule was published on April 18, 2008 (73 F.R. 21182). The final rule included a prohibition of metallic sampling pipes in seals constructed after October 20, 2008. For this reason, PVC pipes are commonly used to comply with this requirement. The most common method for connecting segments of a pipe, fittings and valves is to weld the components using PVC cement. The curing process for this PVC cement releases vapors which can cause a false or elevated methane and carbon monoxide response.
To avoid false or elevated readings of methane and carbon monoxide caused by PVC cement vapors, sample pipe and valve installations should be completed as soon as possible at seal sites to allow the PVC cement to become fully cured. After the curing process is completed, the cement will no longer produce vapors in sufficient quantity to affect the readings of the handheld detectors. In addition, examiners should assure the sample pipe is properly purged after the curing process is completed to remove any residual vapors remaining in the sample pipe.
Mine operators may also consider using threaded fittings on sample pipe, which can be welded onto the pipe in advance of installation. This would allow segments to be connected underground without the use of PVC cement.
Background
In the course of evaluating the atmosphere within sealed areas of coal mines, gas samples are collected through gas sample pipes installed through seals. These tests and samples are used to monitor the atmosphere within sealed areas. Recently, miners were evacuated from a mine after handheld gas detectors used to test the atmosphere in the sealed area indicated methane and carbon monoxide levels exceeding acceptable limits. Bottle samples collected from the sealed area subsequently indicated no measurable methane or carbon monoxide levels.
MSHA investigators found that vapors from the PVC cement used to weld the PVC pipes, fittings, and control valves affected the response of the combustible and toxic gas sensors. Further laboratory testing confirmed that PVC cement that is not fully cured can produce vapors in sufficient quantity to cause false or elevated methane and carbon monoxide readings.
Internet Availability
This PIB may be viewed on the Internet by accessing the MSHA home page at http://www.msha.gov and choosing "Compliance Info" and "Program Information Bulletins."
Authority
Federal Mine Safety and Health Act of 1977, as amended, 30 U.S.C. § 801 et. seq.; 30 C.F.R. § 75.337.
Issuing Office and Contact Persons
Mine Safety and Health Enforcement, Safety Division
Don Vickers, (202) 693-9760
E-mail: Vickers.Donald@dol.gov
Technical Support, Pittsburgh Safety and Health Technology Center
Thomas Morley, (412) 386-6965
E-mail: morley.thomas@dol.gov
Distribution
MSHA Program Policy Manual Holders
Coal Mine Operators
Independent Contractors
Special Interest Groups