U.S. Department of Labor



Mine Safety and Health Administration
201 12th Street South, Suite 401
Arlington, VA 22202-5450
ISSUE DATE: October 29, 2009
LAST VALIDATED: 03/31/2021
PROGRAM INFORMATION BULLETIN NO. P09-42
FROM: LINDA F. ZEILER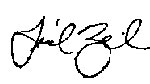 Acting Director of Technical Support
KEVIN G. STRICKLIN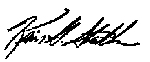 Administrator for
Coal Mine Safety and Health
NEAL H. MERRIFIELD
Acting Administrator for
Metal and Nonmetal Mine Safety and Health
SUBJECT: Audits on Permissible Underground Mining Equipment
Scope
Underground coal and gassy metal and nonmetal mine operators, independent contractors, Mine Safety and Health Administration (MSHA) enforcement personnel, original equipment manufacturers, and re-build companies should have this Program Information Bulletin (PIB).
Purpose
MSHA is issuing this PIB to inform the mining industry of a new emphasis on auditing underground permissible equipment. Mining equipment specialists from the Quality Assurance and Materials Testing Division at MSHA's, Technical Support Approval & Certification Center in Triadelphia, West Virginia, have been contacting manufacturers and re-builders of MSHA- approved mining equipment. The purpose of the contacts is to offer audits by MSHA specialists of MSHA- approved equipment prior to the equipment being placed into service at a mine.
Information
These audits will help to ensure that permissible mining equipment is assembled and maintained in accordance with the approval prior to being placed into service.
Upon request, MSHA's audit team will perform an in-depth audit to verify that permissible mining equipment conforms to the original approval and applicable requirements of Title 30 Code of Federal Regulations (30 C.F.R.) Parts 57 and 75. The team will examine explosion-proof enclosures, motors, and lights. Electrical circuits and components such as fuses, overloads, and circuit breakers will be identified. The team will perform a permissibility check on the equipment. If power is available, the team will check brakes, panic bars, and emergency stop switches.
The primary benefit is that these audits contribute to the ultimate goal of protecting the safety of our nation's miners. The secondary benefit of this program is that if a non-conformance with the MSHA approval or regulation is identified, corrective action can be taken at the manufacturer 's site or rebuild facility prior to the equipment being placed into service. Audits reduce the likelihood of a permissibility violation. There is no cost for this service.
Authority
The Federal Mine Safety and Health Act of 1977, as amended, 30 U.S.C § 801 et. seq., 30 C.F.R. Parts 57.22301-22315 and 75.500-524.
Internet Availability
This PIB may be viewed on the Internet by accessing MSHA's home page at http://www.msha.gov, choosing Compliance Info and then Program Information Bulletins.
Issuing Office and Contact Person
Mine Safety and Health Enforcement
Rodney Adamson, (202) 693-9549
E-mail: adamson.rodney@dol.gov
Don Vickers, (202) 693-9760
E-mail: Vickers.Donald@dol.gov
Technical Support, Approval and Certification Center
Dustin Hinchman, (304) 547-2049
E-mail: hinchman.dustin@dol.gov
Distribution
MSHA Program Policy Manual Holders
Underground Mine Operators
Miners' Representatives
Independent Contractors
Manufacturers of Mining Equipment and Mining Products
Special Interest Groups