U.S. Department of Labor



Mine Safety and Health Administration
201 12th Street South, Suite 401
Arlington, VA 22202-5450
ISSUE DATE: January 20, 2010
LAST VALIDATED: 03/31/2021
PROGRAM INFORMATION BULLETIN NO. P10-01
FROM: KEVIN G. STRICKLIN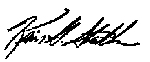 Administrator for
Coal Mine Safety and Health
NEAL H. MERRIFIELD
Acting Administrator for
Metal/Nonmetal Mine Safety and Health
SUBJECT: MSA Topgard Protective Cap with Lamp Bracket & Cord
Holder and MSA V-Gard Protective Cap
Who needs this information?
Coal mine operators, metal and nonmetal mine operators, miners and miners' representatives, independent contractors, Mine Safety and Health Administration (MSHA) enforcement personnel, and other interested parties should have this information.
What is the purpose of this Program Information Bulletin?
The purpose of this Program Information Bulletin (PIB) is to provide information on potential safety hazards associated with the MSA Topgard Protective Cap equipped with lamp bracket and cord holder and the MSA V-Gard Protective Cap.
Information
On August 12, 2009, MSA issued a User Advisory concerning the Topgard Protective Cap with lamp bracket and cord holder. The User Advisory states that these Topgard Protective Caps manufactured from April 2008 through October 2008 may not meet the Class E electrical high voltage resistance requirements of the ANSI Z89.1 - 2003 and CSA Z94.1 - 2005 standards and must be removed from service. The User Advisory further states that modifications to the process used to attach the lamp bracket may have affected the electrical resistance performance of helmets manufactured during this period. All Topgard Caps equipped with a lamp bracket and cord holder should be examined to determine the date of manufacture. The manufacture date is located on a circular emblem molded into the shell on the underside of the brim. This information contains the last two digits of the year of manufacture in the center and an arrow pointing to the month of manufacture. The User Advisory, with an example of the emblem, is attached to this PIB.
In addition, on September 4, 2009, MSA issued a notice to customers concerning the V-Gard protective cap. The notice states that MSA received reports of a single crack across the top of an isolated number of V-Gard shells. The notice states that a small number of V-Gard caps manufactured in March 2008 may be susceptible to premature cracking, found to be attributable to the colorant, and corrected in March 2008. To determine if a V-Gard cap exhibits this type of crack, it is readily noticeable at the top of the shell and is easily identified through routine, daily inspection as prescribed by MSA user instructions. If a crack develops, the cap must be removed from service.
What is the background for this PIB?
A User Advisory and customer notice were issued by the manufacturer of particular protective caps.
What is MSHA's authority for this PIB?
The Federal Mine Safety and Health Act of 1977, as amended, 30 U.S.C. § 801 et seq.; 30 C.F.R. §§ 56/57.15002, 75.1720(d) and 77.1710(d).
Where Is this PIB on the Internet?
This PIB may be viewed on the World Wide Web by accessing MSHA's home page at (www.msha.gov ), choosing "Compliance Info" and "Program Information Bulletins."
Who are the MSHA contact persons for this PIB?
Mine Safety and Health Enforcement, Safety Division
Don Braenovich, (202) 693-9551
E-mail: Braenovich.Don@dol.gov
Who will receive this PIB?
MSHA Program Policy Manual Holders
Coal Mine Operators
Metal and Nonmetal Mine Operators
Miners' Representatives
Independent Contractors
Special Interest Groups
-
See Attachment