U.S. Department of Labor



Mine Safety and Health Administration
201 12th Street South, Suite 401
Arlington, VA 22202-5450
ISSUE DATE: June 18, 2010
LAST VALIDATED: 03/31/2021
PROGRAM INFORMATION BULLETIN NO. P10-06
FROM: KEVIN G. STRICKLIN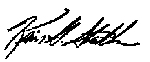 Administrator for
Coal Mine Safety and Health
SUBJECT: Low-Weight Gain Respirable Dust Samples Submitted by Mine
Operators
Scope
This Program Information Bulletin (PIB) applies to Mine Safety and Health Administration (MSHA) Coal Mine Safety and Health personnel, coal mine operators, and independent contractors.
Purpose
This bulletin notifies mine operators of new MSHA procedures for possible voiding of operator respirable dust samples taken to fulfill the sampling requirements of 30 C.F.R. Part 70. Samples having unreasonably low dust concentrations may be voided for not being representative of respirable dust levels under typical mining conditions.
Information
Requirements in 30 C.F.R. Part 70 require valid respirable dust samples to be collected by an operator and transmitted to MSHA each bimonthly period or in response to a notice or citation. A valid respirable dust sample is defined in 30 C.F.R. § 70.2 as a sample collected and submitted as required by 30 C.F.R. Part 70 and not voided by MSHA.
Effective July 1, 2010, MSHA will evaluate the validity of each operator respirable dust sample collected on a designated occupation (DO), non-designated occupation (NDO), or designated area (DA) on a mechanized mining unit (MMU) determined to have a concentration of 0.100 mg/m3 or less by comparing it to the most recent MSHA intake air sample result from the same MMU. Any MMU sample that (1) has a 0.100 mg/m3 concentration and (2) is determined to have a concentration that is less than the MSHA intake air sample may be voided as being an unrepresentative sample using the void code URS (Unrepresentative Sample).
When MSHA identifies a sample meeting these criteria, the Agency will notify the mine operator by a voided sample notification. Upon notification, the mine operator either (1) may submit, in writing, information sufficient to substantiate that the sample is representative of the normal mining activity associated with the sample or (2) may replace the sample during the bimonthly sampling period. If reliable substantiating information is timely provided, MSHA will consider the subject submission valid. Alternatively, MSHA will accept a valid and timely submitted replacement sample.
To maintain the integrity of the sampling program, certified persons signing the dust data card have the responsibility for ensuring that respirable dust samples submitted to MSHA are representative of the mining environment. To be representative of the mining environment, the samples must accurately reflect the concentration of respirable dust in the active workings.
Background
MSHA has evaluated the results of respirable dust samples collected by mine operators and MSHA inspectors on MMUs. A percentage of the operators' designated occupation samples, approximately seven to nine percent, show concentrations of less than 0.100 mg/m3. MSHA experience shows that intake air regularly falls in the 0.100 mg/m3 to 0.300 mg/m3 range and this air should be significantly less dust-laden than air in MMUs where coal is being mined. Many of these low-weight samples were found to contain less dust than section intake air samples collected by MSHA inspection personnel. Therefore, MSHA believes that low-weight dust samples resulting in concentrations of 0.100 mg/m3 or less submitted for occupations exposed to multiple dust-generation sources on MMU merit scrutiny to determine whether they are representative of respirable dust levels under typical mining conditions.
MSHA has chosen not to issue this PIB pursuant to notice-and-comment rulemaking because it believes that it is a general statement of policy under 5 U.S.C. 553(b)(3)(A).
Authority
The Federal Mine Safety and Health Act of 1977, as amended, 30 U.S.C. § 804 et seq., 30 C.F.R. Parts 70, 71 and 90
Issuing Offices and Contact Persons
Mine Safety and Health Enforcement, Health Division
Greg Meikle, (202) 693-9523
E-mail: Meikle.gregory@dol.gov
Internet Availability
This information bulletin may be viewed on the Internet by accessing MSHA's home page http://www.msha.gov.
Distribution
Coal and All-Volume Program Policy Manual Holders
Coal Mine Operators
Coal Independent Contractors
Coal Special Interest Groups