U.S. Department of Labor



Mine Safety and Health Administration
201 12th Street South, Suite 401
Arlington, VA 22202-5450
ISSUE DATE: July 8, 2010
LAST VALIDATED: 03/31/2021
PROGRAM INFORMATION BULLETIN NO. P10-08
FROM: KEVIN G. STRICKLIN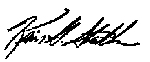 Administrator for
Coal Mine Safety and Health
SUBJECT: Use of Fall Protection at River Loading Facilities
Scope
This Program Information Bulletin (PIB) is intended for Mine Safety and Health Administration (MSHA) personnel, equipment manufacturers, underground coal mine operators and independent contractors, miners and miners' representatives, and other interested parties.
Purpose
This PIB provides MSHA recommendations on the use of fall protection under 30 C.F.R. §§ 77.1710(g) and (h) consisting of safety belts and lines and lifejackets when persons are working on barges at river loading facilities where coal is handled or loaded.
Information
Safety belts and lines are required under 30 C.F.R. § 77.1710(g) where there is a danger of falling. Lifejackets or belts are required under 30 C.F.R. § 77.1710(h) where there is danger from falling into water. Working on barges at river loading facilities poses a dangerous fall hazard when barges are empty and being positioned for loading. A fall from a barge may result in injuries or may render a person incapable of self rescue.
MSHA encourages the use of a properly fitted full body harness, used in conjunction with 100 percent tie-off procedures wherever possible, when persons work on barges at river load-out facilities. In addition, 30 C.F.R. § 77.1700 requires that no employee shall work alone when hazardous conditions exist unless he can communicate with others, can be heard or can be seen.
For greater safety protections, MSHA recommends the following Best Practices when working at river load out facilities:
Where possible, install and use lifeline tie-off runs and fall protection.
Where fall protection is not feasible, always wear a life jacket when working around bodies of water.
Carry and use adequate lighting when working after dark.
Ensure safe access is provided where persons are required to work or travel.
Watch footing and stay clear of ropes, cables, and hawsers.
Set up a communications schedule when persons work alone.
Utilize an on-person electronic emergency warning to notify others immediately of a mishap.
Background
A recent fatal accident occurred at a river loading facility where an employee fell from a barge and drowned. The employee was wearing a life jacket, but was apparently unable to recover sufficiently from the combination of the fall and cold water to save himself.
Authority
The Federal Mine Safety and Health Act of 1977, as amended, 30 U.S.C. § 801 et seq.; 30 C.F.R. § 77.1700 and 30 C.F.R. §§77. 1710(g) and (h).
Internet Availability
This information bulletin may be viewed on the Internet by accessing MSHA's home page at http://www.msha.gov and choosing "Compliance Info" and "Program Information Bulletins."
Issuing Office and Contact Person
Mine Safety and Health Enforcement, Accident Investigations Program
Marcus Smith, (202) 693-9547
E-mail: Smith.Marcus@dol.gov
Mine Safety and Health Enforcement, Safety Division
Don Braenovich, (202) 693-9551
E-mail: Braenovich.don@dol.gov
Distribution
All PPM Holders
Coal Mine Operators
Miners' Representatives - Coal
Special Interest Groups
Independent Contractors - Coal
Equipment Manufacturers