U.S. Department of Labor



Mine Safety and Health Administration
201 12th Street South, Suite 401
Arlington, VA 22202-5450
ISSUE DATE: August 26, 2010
LAST VALIDATED: 03/31/2021
PROGRAM INFORMATION BULLETIN NO. P10-14
FROM: John P. Faini
Acting Director of Technical Support
KEVIN G. STRICKLIN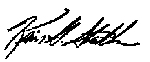 Administrator for
Coal Mine Safety and Health
SUBJECT: Clarification of MSHA Policy and Regulations Related to SCSRs
Scope
Coal mine operators, miners and miners' representatives, independent contractors, Mine Safety and Health Administration (MSHA) enforcement personnel, and other interested parties should have this information.
Purpose
The purpose of this Program Information Bulletin (PIB) is to provide information to clarify MSHA policy relative to Program Policy Letter (PPL) No. P10-V-1, and regulations pertaining to Self-Contained Self-Rescuers under Title 30 Code of Federal Regulation (30 C.F.R.) § 75.1714-8.
Information
Program Policy Letter No. P10-V-1 states, in part: "The [operator] ERP [Emergency Response Plan] should contain a provision adopting manufacturers' recommendations for SCSR maintenance, routine examinations, storage, and retirement. The ERP should also address SCSR performance by specifying a schedule for opening, initiating the breathing cycle, and establishing operational reliability for a representative number of SCSR units on an annual basis. Units at the end of their service life, if available, may be used for this purpose."
Inspectors can ask operators to see a record showing that the test, establishing operational reliability, has been performed. It is important for mine operators to perform this annual test and report any problems to MSHA. When testing for operational reliability, mine operators should obtain a representative sample of SCSRs to test, which generally would be a sample consisting of 1% of the SCSRs at each mine. Only SCSRs that pass manufacturers' inspection criteria should be used for annual testing purposes. SCSRs should not have any visible damage and should not be beyond their service-life expiration dates. Damaged and/or out-of-date SCSRs are susceptible to failures and should not be used for testing. SCSRs that are nearing their expiration dates can be used for this test.
30 C.F.R. § 75.1714-8
Section 75.1714-8 (a) requires mine operators to submit to MSHA a complete inventory of all SCSRs at each mine. It also requires mine operators to update this inventory on a quarterly basis if there are any changes within that quarter.
Where possible, mine operators should submit this information online. The current inventory for each mine is available through the MSHA website. Under "Online Tools," choose "SCSR Inventory and Report." Then choose "File online electronically" and enter your email address and EGov password.
Section 75.1714-8 (b) requires mine operators to report to MSHA any defect, performance problem, or malfunction with the use of an SCSR. This report must include a detailed description of the problem. Mine operators should promptly report any SCSR problems to MSHA.
Section 75.1714-8 (c) requires mine operators to preserve and retain each SCSR reported under paragraph (b) of this section for 60 days after reporting the problem to MSHA. It is important for mine operators to retain these SCSRs so that MSHA and NIOSH can investigate the problem, if necessary.
Background
Due to the recent MSHA/NIOSH investigation concerning a problem with CSE SR-100 SCSRs, and related questions regarding SCSR reliability, MSHA wants to clarify provisions of PPL NO. P10-V-1, and requirements under 30 C.F.R. § 75.1714-8.
MSHA's authority for this PIB
The Federal Mine Safety and Health Act of 1977, as amended, 30 U.S.C. § 801 et seq.; 30 C.F.R. § 75.1714-8.
Internet Availability
This PIB may be viewed on the internet by accessing MSHA's home page at www.msha.gov, choosing "Compliance Info" and "Program Information Bulletins."
Issuing Office and Contact Persons
Technical Support, Pittsburgh Safety and Health Technology Center
Wesley Shumaker, (304) 547-2081
E-mail: Shumaker.Wesley@dol.gov
Mine Safety and Health Enforcement, Safety Division
Don Braenovich, (202) 693-9551
E-mail: Braenovich.don@dol.gov
Distribution
MSHA Program Policy Manual Holders
Coal Mine Operators
Miners' Representatives
Independent Contractors
MSHA Enforcement Personnel
Special Interest Groups