U.S. Department of Labor



Mine Safety and Health Administration
201 12th Street South, Suite 401
Arlington, VA 22202-5450
ISSUE DATE: February 25, 2011
LAST VALIDATION: 03/31/2021
PROGRAM INFORMATION BULLETIN NO. P11-02
FROM: KEVIN G. STRICKLIN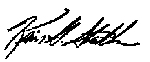 Administrator for
Coal Mine Safety and Health
SUBJECT: Re-Issue of P09-02 - Filing of Ground Control Plans for Surface Coal Mines
Who needs this information?
Coal mine operators, miners and miners' representatives, and Mine Safety and Health Administration (MSHA) enforcement personnel should have this bulletin.
What is the purpose of this program information bulletin (PIB)?
The purpose of this PIB is to identify the advantages to mine operators of submitting their ground control plans to MSHA well in advance of commencing mining to avoid delays if safety issues are identified with the ground control plans.
Information Under the requirements of 30 C.F.R. § 77.1000, mine operators are to establish and follow ground control plans for "safe control of all highwalls, pits and spoil banks . . . which shall be consistent with prudent engineering design and will insure safe working conditions." Under 30 C.F.R. § 77.1000-1, a mine operator must file a copy of the ground control plan with the District Manager.
Under certain mining conditions, highwall plans and other ground control plan designs may be inadequate and not in conformance with prudent engineering design parameters. For safety reasons, such as reducing miner hazard exposure and minimizing risks related to highwall mining activity, MSHA must assure the adequacy of all highwall and ground-related plans. If major flaws are identified in the plan after mining commences, MSHA could issue citations or orders for remedial purposes. The consequences of MSHA citations could include additional engineering costs and mining delays, which could be lengthy, and adverse economic results until plans consistent with "prudent engineering design" are prepared and filed with MSHA. In addition, if a ground control plan was not filed with MSHA prior to beginning mining, those mine operators could be subject to a citation as well. In order to avoid such circumstances, MSHA strongly encourages mine operators to involve the Agency very early in the ground control plan design and submittal process. The benefit of this approach would be to obtain MSHA agreement that plans are "consistent with prudent engineering design and will insure safe working conditions" prior to adoption, thereby increasing protection for miners and avoiding delays and adverse economic outcomes.
With this in mind, mine operators should consider the following when designing and submitting ground control plans:
Involve MSHA as early as possible and prior to mining for assurance that design parameters are sound, adhere to prudent engineering practices, and afford the miners ample safety protections.
Develop ground control plans that specify remedial measures for adverse conditions such as those presented by faults, fractures, joints, and/or other geologic anomalies, old underground mines, and potentially adverse weather conditions.
Involve front-line supervisors when developing mining plans and apply prudent engineering principles to address both normal and adverse conditions.
What is the background for this PIB?
On April 17, 2007, two miners were fatally injured when a highwall failed while the miners were operating equipment in the pit bottom between the highwall and backfilled overburden/spoil. The collapse of the highwall released an estimated 44,000 cubic yards of rock and material. Also, on January 12, 2008, a shovel operator, positioned beside his shovel and a highwall, was fatally injured when the highwall collapsed. The highwall consisted of sandy material and was approximately 45 feet high.
Authority
The Federal Mine Safety and Health Act of 1977, as amended, 30 U.S.C. § 801 et seq.; 30 C.F.R. §§ 77.1000 and 77.1000-1.
Internet Availability
This PIB may be viewed on the Internet by accessing MSHA's home page at www.msha.gov then choosing "Compliance Info" and then "Program Information Bulletin."
Contact Person(s)
Mine Safety and Health Enforcement
Don Braenovich, (202) 693-9551
E-mail: Braenovich.don@dol.gov
Distribution
MSHA Program Policy Manual Holders
Miners' Representatives
Coal Mine Operators
Special Interest Groups