U.S. Department of Labor



Mine Safety and Health Administration
201 12th Street South, Suite 401
Arlington, VA 22202-5450
ISSUE DATE: March 16, 2011
LAST VALIDATED: 03/31/2021
PROGRAM INFORMATION BULLETIN NO. P11-04
FROM: KEVIN G. STRICKLIN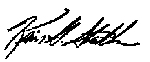 Administrator for
Coal Mine Safety and Health
JEFFREY A. DUNCAN
Director, Educational Policy and Development
NEAL H. MERRIFIELD
Administrator for
Metal and Nonmetal Mine Safety and Health
SUBJECT: Re-Issue of P09-19 - Tree Cutting on Mine Property
Who needs this information?
Mine operators, independent contractors, miners' representatives and Mine Safety and Health Administration (MSHA) personnel should have this information.
What is the purpose of this bulletin?
This Program Information Bulletin (PIB) focuses on the requirements for training workers involved in tree cutting on mine property. Tree cutting has associated hazards that need to be covered by training under Part 48 (Subpart B) or Part 46, of Title 30, Code of Federal Regulations.
What are the main points of this bulletin?
Contractors that cut trees on the mine property as mine service work for frequent or extended periods are subject to the comprehensive training requirements under Part 48 or Part 46. Such contractors that are not on the mine property for frequent or extended periods must receive hazard training under Section 48.31 or Section 46.11. Some mine employees also cut trees. Their training may need to be supplemented, such as in task and annual refresher training, to cover tree cutting.
Other persons, who are involved in timbering or tree harvesting unrelated to the mining operation but who are incidentally exposed to mining hazards, generally receive the hazard training under Part 48 or Part 46.
What is the training basis of this bulletin?
The Part 48 training applies to all surface mines and surface areas of underground mines, except as covered by Part 46. Part 46 training applies to shell dredging, sand, gravel, surface stone, surface clay, colloidal phosphate, and surface limestone mines.
The Part 48 regulations cover new and experienced miners, annual refresher and task training. This type of training is commonly called "comprehensive training." It is required for workers who are regularly exposed to mine hazards, or who are service workers employed or contracted by the operator to work at the mine for frequent or extended periods. The Part 46 regulations require comprehensive training for persons engaged in mining operations including service workers who work at a mine site for frequent or extended periods. Per existing policy, "frequent" exposure involves a pattern of recurring exposure, and "extended" exposure is exposure of more than 5 consecutive workdays.
Under both Parts 48 and 46, workers who are not required to have comprehensive training, take hazard training.
What Assistance will MSHA Provide?
Some of the courses listed in Part 48 or Part 46 may not be completely applicable to tree cutting projects. However, existing courses can be modified to include relevant training for people involved in cutting trees. Through our Educational Field Services (EFS), we will provide compliance assistance for operators and contractors. Our EFS personnel will be available to help set up appropriate training within the flexible framework of Part 48 or Part 46. This training may include instruction in, among other things, chain saw safety, proper tree cutting techniques, and tree cutting hazards (such as domino felling, bucking and limbing, and "danger trees.")
For EFS assistance, please contact EFS East 1-800-678-6746 or EFS West 1-800-579-2647.
What is the background for this bulletin?
In 2008, a fatal accident occurred involving tree cutting, in 2006, another mine fatality occurred involving tree cutting, in 2004, two mine fatalities involving tree cutting occurred following another such fatality in 2003. These fatalities have highlighted that workers performing tree cutting on mine property may not be receiving needed training.
What is MSHA's authority for this bulletin?
The Federal Mine Safety and Health Act of 1977, Section 115; 30 C.F.R. Parts 48 and 46.
Internet Availability
This information bulletin may be viewed on the Internet by accessing MSHA's home page at (www.msha.gov) and then choosing "Compliance Info" and "Program Information Bulletins." We are also posting on our web page a frequently asked questions document which will provide additional information.
Who are the MSHA contact persons for this bulletin?
Mine Safety and Health Enforcement, Division of Safety
Don Vickers, (202) 693-9760
E-mail: Vickers.Donald@dol.gov

Educational Policy and Development
Kevin Burns, (202) 693-9594
E-mail: burns.kevin@dol.gov
Harvey Kirk, (202) 693-9617
E-mail: Kirk.lewis@dol.gov
Who will receive this bulletin? MSHA Program Policy Manual Holders
Miners' Representatives
All Mine Operators
Independent Contractors
Special Interest Groups