U.S. Department of Labor



Mine Safety and Health Administration
201 12th Street South, Suite 401
Arlington, VA 22202-5450
ISSUE DATE: March 23, 2011
LAST VALIDATED: 03/31/2021
PROGRAM INFORMATION BULLETIN NO. P11-12
FROM: KEVIN G. STRICKLIN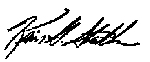 Administrator for
Coal Mine Safety and Health
NEAL H. MERRIFIELD

Administrator for
Metal and Nonmetal Mine Safety and Health
LINDA F. ZEILER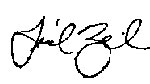 Acting Director of Technical Support
SUBJECT: Reissue of P07-26 - Charging of Lithium Ion or Lithium
Polymer Batteries
Who needs this information?
This Program Information Bulletin (PIB) is intended for mine operators, miners' representatives, and Mine Safety and Health Administration (MSHA) personnel.
What is the purpose of this program information bulletin (PIB)?
The purpose of this PIB is to increase awareness about the special precautions that should be observed when charging lithium batteries or equipment containing lithium batteries.
What is the background for this PIB?
On September 20, 2007, a fire started in an area where cap lamp batteries were being recharged. The batteries used lithium ion technology which requires special consideration and handling techniques due to the extremely high energy density. Although the fire was contained to a small area and minimal damage occurred, the result of the fire could have been much more severe.
What is the main point of this PIB?
Use special caution when working with lithium ion or lithium polymer cells, as they are very sensitive to charging conditions and may explode or burn if mishandled.
Information
Always charge lithium batteries in/on a fire-proof surface.
Use caution to prevent puncturing or rupture of the cells.
Do not charge batteries near flammable materials such as boxes, paper, and furniture.
Do not charge batteries underground, unless the batteries are charged in accordance with the applicable regulations pertaining to battery-charging stations.
If the lithium battery is damaged or appears to swell, discontinue its use immediately.
If you notice a performance decrease of greater than 20% in your equipment that uses lithium batteries, the battery is at the end of its life cycle. Do not continue to use, and ensure the battery is disposed of properly.
Always use replacement batteries recommended by the original equipment manufacturer. Other batteries may be less expensive, but their use, especially when charging, may result in a fire.
Do not expose the battery to water or allow the battery to get wet. This does not preclude incidental exposure of sealed battery packs containing lithium cells.
Do not disassemble or modify the battery. The battery contains safety and protective devices, which, if damaged, may cause the battery to generate heat, explode or ignite.
Do not place the battery in direct sunlight or use or store the battery near a source of heat.
Assure that all of these precautions are observed before leaving the batteries charging unattended.
What is MSHA's authority for this PIB?
The Federal Mine Safety and Health Act of 1977, as amended, 30 U.S.C. § 801 et seq.
Is this PIB on the Internet?
This PIB may be viewed on the World Wide Web by accessing the MSHA home page (www.msha.gov) then choosing "Compliance Info" and "Program Information Bulletins."
Who is the MSHA contact person for this PIB?
Mine Safety and Health Enforcement, Division of Safety
Rodney Adamson, (202) 693-9549
E-mail: adamson.rodney@dol.gov
Technical Support, Approval and Certification Center
Patrick Retzer, (304) 547-2024
E-mail: Retzer.Patrick@dol.gov
Who will receive this PIB?
MSHA Program Policy Manual Holders
Underground Mine Operators
Mine Equipment Manufacturers
Miners' Representatives
Special Interest Groups