U.S. Department of Labor



Mine Safety and Health Administration
201 12th Street South, Suite 401
Arlington, VA 22202-5450
ISSUE DATE: April 13, 2011
PROGRAM INFORMATION BULLETIN NO. P11-26
FROM: KEVIN G. STRICKLIN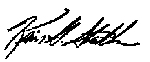 Administrator for
Coal Mine Safety and Health
LINDA F. ZEILER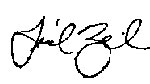 Acting Director of Technical Support
SUBJECT: Reissue of P02-07 - Compliance with Diesel Particulate Matter
Standard in Underground Coal Mines
Scope
This Program Information Bulletin (PIB) affects underground coal mine operators using diesel-powered equipment, manufacturers of diesel-powered underground mining equipment (including manufacturer's exhaust aftertreatment devices and systems), and Mine Safety and Health Administration (MSHA) enforcement personnel.
Purpose
The purpose of this PIB is to inform underground coal mine operators and Coal Mine Safety and Health (CMS&H) enforcement personnel about compliance requirements with 30 C.F.R. Section 72.500(b) (effective July 19, 2002) and sections 72.501(a), 72.502(a), and 72.503.
Information
MSHA published a final rule on diesel particulate matter (dpm) emissions in underground coal mines in the Federal Register on January 19, 2001 (66 FR 5526). This bulletin describes the compliance requirements for underground coal mine operators who intend to operate permissible and newly introduced diesel-powered equipment underground on or after July 19, 2002, with the exception of those engines as specified in Table 72.502-1.
1. Aftertreatment devices must be installed on newly introduced diesel-powered equipment, and as of July 19, 2002, on all permissible diesel-powered equipment.
Mine operators who have installed diesel aftertreatment devices must maintain those units in accordance to the requirements of 30 C.F.R. Section 72.503(d). Mine operators who do not comply will be cited for failure to implement or maintain dpm controls.
2. The PIB issued on May 31, 2002 (P02-04) on the "Potential Health Hazard Caused by Platinum-Based Catalyzed Diesel Particulate Matter Exhaust Filters" identified platinum-based particulate filters as a source for generation of increased concentrations of Nitrogen Dioxide (NO2). Platinum-based catalyzed filters currently installed on diesel-powered equipment must be used in accordance with the conditions outlined in item 4. However, particulate filters introduced into the underground mine after the date of this PIB must not cause an increase in NO2 concentrations in the raw exhaust. MSHA can assist the mine operator in choosing a filter that does not increase NO2.
3. If a mine operator is unable to meet the requirements of 30 C.F.R. 72.500, 72.501(a), and 72.503, they should contact the District Manager. The District Manager will review the mine operator's compliance on a mine-by-mine basis. It is MSHA's intent to provide assistance to operators to help them achieve compliance with the dpm standards.
4. If a platinum-based catalyzed filter has been installed and is designated by MSHA as having the potential to generate NO2 in excess of the TLV, the mine operator must collect tailpipe NO2 emission data (as specified in the attached appendix), determine air quantities to dilute NO2 generated from platinum-based catalyzed filters, and submit the following information to the District Manager for approval:
a) Air quantities necessary to dilute NO2 emissions to safe concentrations;
b) Necessary modifications to the mine's ventilation plan; and,
c) The time period it will take the mine operator to obtain and install a replacement aftertreatment system.
5. If the mine operator does not have an aftertreatment device installed on or after July 19, 2002, MSHA will issue a citation. To abate the citation, the mine operator shall submit to the District Manager a compliance implementation schedule. In establishing or extending an abatement period, the District Manager will consider whether the failure to install an aftertreatment device was due to non-availability from the engine manufacturer, retrofit control manufacturer, or a documented design incompatibility. The District Manager also will consider the mine operator's good faith efforts to install an effective aftertreatment device to meet the dpm emission requirements (such as purchase orders, with delivery dates, or active involvement in testing of feasibility and modifications of aftertreatment devices).
Background
This bulletin clarifies the compliance responsibilities of underground coal mine operators with 30 C.F.R. Sections 72.500, 72.501(a), 72.502(a), and 72.503. MSHA's final coal diesel particulate rule established new requirements for the emission limits for permissible and non-permissible diesel-powered equipment over a phased-in schedule.
Authority
30 C.F.R. Part 72 Subpart D and 30 C.F.R. Part 75 Subpart T
Issuing Offices and Contact Persons
Coal Mine Safety and Health, Health Division
Robert Thaxton, (202) 693-9515
E-mail: thaxton.robert@dol.gov
Technical Support, Approval and Certification Center
Jeffrey Moninger, (304) 547-2324
E-mail: moninger.jeffrey@dol.gov
Technical Support, Approval and Certification Center
Robert Setren, (304) 547-2070
E-mail: setren.robert@dol.gov
Attachment
Appendix: Tailpipe Test Protocol (http://www.msha.gov/regs/complian/PIB/2002/pib02-07appendix.htm)
Internet Availability
This information bulletin may be viewed on the Internet by accessing MSHA's home page at (http://www.msha.gov) by choosing "Statutory and Regulatory Information" and "Compliance Assistance Information."
Distribution
Coal and All-Volume Program Policy Manual Holders
Underground Coal Mine Operators
Special Interest Groups
Equipment Manufacturers