U.S. Department of Labor



Mine Safety and Health Administration
201 12th Street South, Suite 401
Arlington, VA 22202-5450
ISSUE DATE: May 6, 2011
LAST VALIDATED: 03/31/2021
PROGRAM INFORMATION BULLETIN NO. P11-34
FROM: LINDA F. ZEILER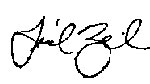 Acting Director of Technical Support
KEVIN G. STRICKLIN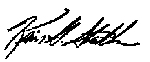 Administrator for
Coal Mine Safety and Health
NEAL H. MERRIFIELD

Administrator for
Metal and Nonmetal Mine Safety and Health
SUBJECT: Responsibility for Proper Assembly and Maintenance of MSHA Approved
and Certified Mining Machines and Equipment
Who needs this information?
Mine Safety and Health Administration (MSHA) personnel, underground coal mine operators, underground gassy metal and nonmetal mine operators, miners' representatives, mining equipment manufacturers and repair/rebuild shop facilities should have this information.
What is the purpose of this Bulletin?
This Program Information Bulletin (PIB) reminds mine operators about their duty to maintain permissible equipment in approved condition in accordance with the drawings and specifications on file at MSHA's Approval and Certification Center (A&CC). This PIB also reminds equipment manufacturers and repair/rebuild shops of criminal penalties for knowingly distributing, selling, delivering, or introducing equipment in commerce for use in mines that is falsely represented as having MSHA approval or certification.
Information
The Federal Mine Safety and Health Act of 1977 (Mine Act) and MSHA standards require mine operators to use only permissible equipment in some areas of underground mines. Operators are also required to maintain such equipment in permissible condition. Affixing an approval or certification label or marking to equipment or components identifies it as permissible for use in underground mines. Use of the MSHA marking (approval or certification labels or markings) serves as the manufacturer's assurance that a product has been built in accordance with the approval requirements and the drawings and specifications upon which the original approval and subsequent extensions was issued. To emphasize the importance of using only properly approved or certified equipment where required, §110(h) of the Mine Act provides for the imposition of criminal penalties for whoever knowingly distributes, sells, delivers or introduces in commerce equipment for use in mines which is falsely represented as complying with the Mine Act or MSHA regulations. The validity or use of approval plates is not dependent upon whether equipment or machines are new or rebuilt. Validity of approval plates depends upon whether the equipment or machine has been built or rebuilt in accordance with approval documentation and MSHA regulations. Therefore, both the original manufacturers and repair/rebuild shops have obligations under MSHA's approval requirements and the Mine Act if they are supplying a product bearing an MSHA approval or certification mark. All equipment bearing a MSHA approval or certification plate must meet the approval requirements and conform to the drawings and specifications on file with MSHA.
When a new, used, or repaired piece of approved equipment is acquired by a mine operator, the mine operator has the responsibility to ensure the equipment is in approved condition and complies with all applicable regulatory requirements before it is placed into service. After the equipment is placed into service, it is the responsibility of the mine operator to maintain that equipment in the approved condition. If proper procedures for installing permissible components and replacement parts are not used during repair or rebuilding of approved equipment, operators may not be able to comply with this maintenance obligation. MSHA recommends that operators contract repair or rebuilding work only with reputable or manufacturer-approved shops. MSHA conducts regular inspections of all underground coal and metal and nonmetal mining operations. These inspections include examining all approved electric and diesel face equipment to verify that the equipment is being maintained in approved and permissible condition.
In an effort to assist mine operators and others to ensure that equipment is manufactured or rebuilt according to MSHA requirements, the A&CC will provide assistance upon request in the form of a machine audit. The audit will verify that the equipment meets all of the requirements of the approval documentation on file with MSHA. This service is available to mine operators, manufacturers, and rebuild/repair shops. A number of mine operators, manufacturers, and rebuild/repair shops have benefited from this service already. To schedule an audit or audits, please contact one of the Technical Support persons listed below.
Background
MSHA is aware that the recent increase in underground mining activity has produced an increased demand for permissible mining equipment. There have been instances investigated of equipment that has been rebuilt and put on the market for sale that does not meet approval requirements and has had an incorrect Approval Plate affixed. Equipment audits have shown that repairs made by independent repair facilities and mines are not always ensuring that repaired or rebuilt equipment is being kept in permissible condition. Some examples include incorrect packing glands that allow cables to be pulled through the gland, overcurrent devices sized incorrectly, and damage to the cover of an explosion proof container that compromises the integrity of the flame path. Equipment that is not maintained in permissible and approved condition is capable of initiating a catastrophic explosive event in the mine.
MSHA's authority for this PIB
The Federal Mine Safety and Health Act of 1977, as amended, 30 U.S.C. § 801 et seq.; 30 C.F.R. Parts 57 and 75.
Internet Availability
This information bulletin may be viewed on the internet by accessing MSHA's home page at http://www.MSHA.gov and then choosing "Compliance Info" and "Program Information Bulletins."
Issuing Offices and Contact Persons
Technical Support
Robert Holubeck, (304) 547-2088
E-mail: Holubeck.Robert@dol.gov

Mine Safety and Health Enforcement
Rodney Adamson, (202) 693-9549
E-mail: adamson.rodney@dol.gov
PIB Distribution
Program Policy Manual Holders
Underground Coal Mine Operators
Underground Gassy Metal and Nonmetal Operators
Miners' Representatives
Equipment Manufacturers
Repair Shop Facilities
Special Interest Groups