U.S. Department of Labor



Mine Safety and Health Administration
201 12th Street South, Suite 401
Arlington, VA 22202-5450
ISSUE DATE: May 10, 2011
LAST VALIDATED: 03/31/2021
PROGRAM INFORMATION BULLETIN NO. P11-36
FROM: KEVIN G. STRICKLIN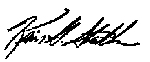 Administrator for
Coal Mine Safety and Health
SUBJECT: Suitable Hard Hats
Scope
This Program Information Bulletin (PIB) applies to coal mine operators, miners' representatives, independent contractors, Coal Mine Safety and Health Administration (MSHA) personnel and other interested parties.
Purpose
The purpose of this PIB is to remind operators of the requirement in 30 C.F.R. § 75.1720(d) and 30 C.F.R. § 77.1710(d) concerning "suitable" hardhats.
Information
30 C.F.R. § 75.1720(d) and 30 C.F.R. § 77.1710(d) require miners to wear suitable hard hats.
MSHA's longstanding policy provides that the purpose of 30 C.F.R. § 75.1720(d) and § 77.1710(d) is:
to provide substantial protection for the head from falling objects and to protect miners against electrical shock or burn. Hard hats are required to be suitable for these purposes and, if they are painted, the paint base must be nonmetallic.
Hard hats or caps that meet or exceed the applicable specification of the American National Standards Institute (ANSI) provide appropriate head protection and comply with these requirements. The applicable standards are ANSI's "Safety Requirements for Industrial Head Protection," Z89.1, and "Safety Requirements for Industrial Protective Helmets for Electrical Workers, Class B," Z89.2.
A hardhat that meets the ANSI requirements will have permanent information markings in at least 1.5 mm (0.006) inch high letters stating the following information:
1. The name or identification mark of the manufacturer,
2. The date of manufacture,
3. The American National Standards Institute Designation, and
4. The applicable type and class of designation.
MSHA is aware that some of the information required by ANSI may become lost due to the harsh working environment of mining. Mine operators should ensure that at least one of the four information markings listed above is identifiable.
Hard hats or caps that are found with cracked or split shells, with cut and /or re-glued shells, plastic baseball-type caps and/or thin plastic hats or caps or damaged suspensions will be considered unsuitable by MSHA if users wearing such hats are in areas where falling objects may create hazardous conditions or miners are wearing such hats in the active workings of an underground mine or are working in designated hard hats areas.
Hard hats should be inspected routinely for dents, cracks, gouges and any damage due to impact, penetration, abrasion, rough treatment or wear that might reduce the degree of protection originally provided. Mine operators should ensure that hard hats are not altered, damaged or modified and that they are properly maintained.
Background
MSHA inspectors have found miners wearing hard hats that have been modified to obtain a lower profile, "baseball-type" plastic caps and homemade hard hats or caps, and other hats or caps that do not provide adequate protection from falling objects. These types of hardhats have not been tested and approved by ANSI or any other consensus standard setting organizations. Low profile hardhats that have been tested and approved by ANSI are available for miners preferring this type of hardhat.
Authority
The Federal Mine Safety and Health Act of 1977, as amended, 30 U.S.C. § 801 et seq.; 30 C.F.R. § 75.1720(d) and 30 C.F.R. § 77.1710(d).
Internet Availability
This PIB may be viewed on the Internet by accessing MSHA home page (http://www.msha.gov) and then choosing "Compliance Assistance," "Compliance Info" and "Program Information Bulletin."
Issuing Office and Contact Persons
Mine Safety and Health Enforcement, Safety
Division Don Braenovich, (202) 693-9551
E-mail: Braenovich.Don@dol.gov
Distribution
Coal Underground and Surface Mine Operators
Miners' Representatives
Independent Contractors
Special Interest Groups